Mumbai is the city of dreams. It is the epicentre of the Bollywood Film Industry, and every day, over 1500 aspiring actors arrive in Mumbai to realise their dreams of becoming an actor. Becoming an actor and achieving success in the Bollywood Industry is a most arduous task. Aspirants who do not come from a family of movie stars and those who do not have financial support from their families will find it an uphill struggle to survive in Mumbai.
Finding Affordable Accommodation
One of the first things an aspiring actor needs, is a place to stay. There are several options available online for finding both long and short-term accommodation in Mumbai without burning a hole in your pocket. It would be ideal to room with fellow aspiring actors and find inexpensive paying guest accommodations or 1BHK flats or houses for rent on sharing basis in Mumbai.
If you are prepared to spend a little more, you can rent a fully furnished house in the city near the popular casting studios or acting schools. There are several flats or rooms for rent available for bachelors in Mumbai or single women on both sharing and single occupancy basis. It would be ideal to rent accommodation near the casting studios that you plan to frequent to save on the cost of commuting. It would also be useful to have a place with a kitchen so that you can cook meals whenever possible, thus saving on the cost of eating out.
There are various choices available online for renting apartments or houses without brokerage in the city. If you have financial support and are attending classes in an acting institute, you can find a furnished house for rent in a posh locality in Mumbai and even share the house with roommates who are aspiring actors.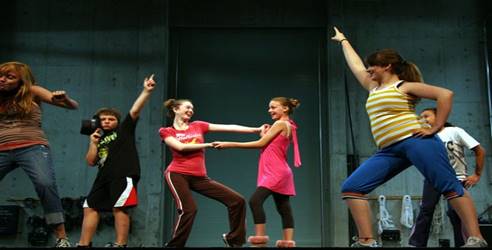 Food
Mumbai is the best place to find cheap eats. There is an infinite number of restaurants that offer good food that is also affordable. Some examples are Café Madras, Bombay to Barcelona Library Café, Prakash Shakahari Uphaar Kendra, Elco, Amar Juice Centre, Baghdadi Restaurant, Gomantak, Oye Kake, Ayub's, Shalimar and many more. These restaurants cater to all palates, be it non-vegetarian, vegetarian, vegan, sea-food lovers or meat-eaters.
An added advantage is that many of the Cafes are meeting points for film industry folk and casting directors often scout these places for new talent. Some examples of this are Leaping Windows in Yari Road, or Starbucks or WTF in Andheri, Costa Coffee Lokhandwala, Bru World Café in Versova, and Café Coffee day in Lokhandwala and Oshiwara.
Read : Explore Chennai as a Weekend Getaway
Where to be Seen
Andheri, a Mumbai locality, is the epicentre for most film strugglers. The Gyms and Coffee Shops in this locality are full of Bollywood hopefuls and casting directors often frequent these places to scout for talent. The best way to score a role is to attend as many auditions as possible. Most of the auditions happen in studio 2000, 117 and 147 at Aram Nagar part II and studio 128, 124, 160 and 117 in Aram Nagar Part I in Versova, MHADA in Andheri, Shreeji in Oshiwara and outside Yash Raj Film Studios. Gyms and Yoga studios are also a great place to network, such as Fitness First in Lokhandwala.
Sign up for Acting Classes and with a Casting Agent
There are numerous acting workshops and schools in Mumbai that help aspiring Bollywood actors hone their acting skills. Some of these are Anupam Kher's Actor Prepares, Roshan Taneja School of Acting, The Drama School Mumbai, ITA School of Performing Arts, Ravindra Natya Mandir in Dadar, Drama School on Charni Road, etc. Aspiring actors should also sign up with good casting agencies such as Mukesh Chabra Casting Agency, Yashraj Casting Office, Bombay Casting, and Actors Apply.
Get Online
It is most important for aspiring actors to be technology savvy and make use of the internet to stay current and relevant. You can create a profile and portfolio online, and sign up on sites such as auditioncalls.com or use Apps like FirstCut which brings together aspiring actors with casting agencies and allows casting directors and production houses view audition video uploads directly. So if you are an aspiring Bollywood actor, realise your dreams using these tips on how to survive in Mumbai.