n the wave of the comeback 20th century fashion, we all have embraced the looks by adding our flavors to them. Be it cropped tops, leather jackets, denim shirts or flared jeans, we have been able to pull them off like a supermodel with a variety of color combination. Talking of flared jeans, which are trending like crazy now, here are some tips to rock the look.
1: PAIR 'EM UP WITH A SOLID TOP AND A FITTED BLAZER TO GET THAT PROFFESIONAL LOOK
Want to rock your flared jeans to a professional meet or even your office? Wear a solid tank top with a perfectly tailored blazer with your flared jeans and you are ready to go! Pair plain boots or chunky heels to complete the look.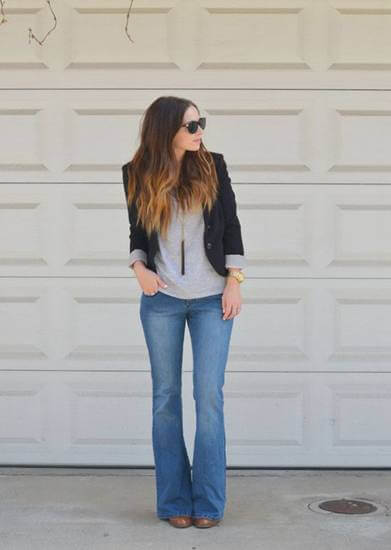 2 : WEAR A SIMPLE BUTTON-DOWN SHIRT WITH YOUR JEANS
A classic button-down can work wonders with your flared jeans. Leave it tucked-in, half tucked or front tucked and pair it up with chunky heels to finish up the look. Buy the trendy flared jeans using Myntra coupons and enjoy amazing discounts and cashbacks while enjoying your latest trends.
3 : A CROPPED TOP COMPLETES THE PAIR WITH FLARED JEANS
A cropped top can never do wrong to your look. Pair your flared jeans with a cropped top and your ready to rock that Boho-chic look.
4 : PAIR THE FLARED JEANS WITH A BASIC TANK
Add a pair of wedges or platform clogs, and all you need is a basic tank top and you're good to go! Use Myntra coupons to purchase the clogs and the jeans and you can get huge discounts on your order.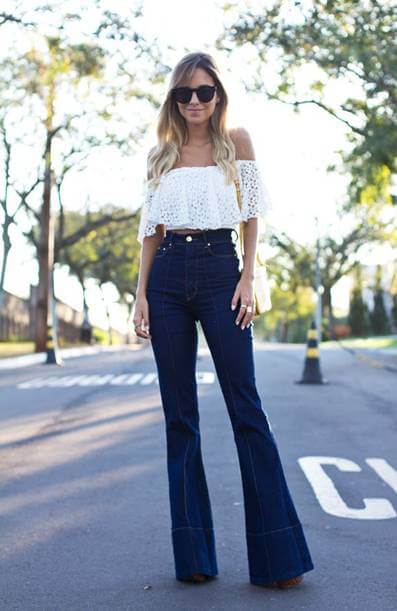 5 : THE CASUAL LOOK
Keep it casual with a pair of destroyed flared jeans, a white tee, some jewelry, and a hat.
6 : TRY THE CHIC LOOK
Wear a high-waisted flared jeans with a basic tee. There couldn't be a look more chic and easy.
7 : BELT YOUR FLARES
Use a basic belt with your flared jeans and pair it up with tucked-in tee like Kate Moss and you're ready to go!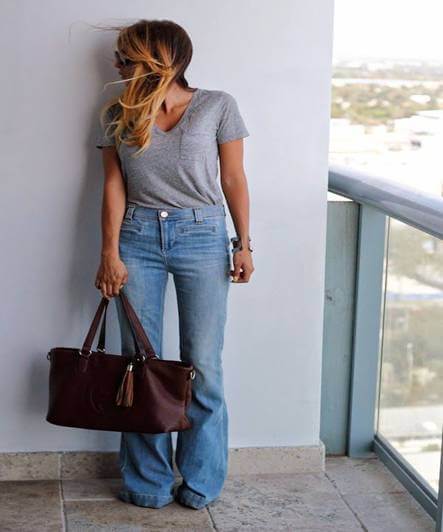 8 : LEATHER ON DENIM
Pair up that cool leather jacket with the denim (blue or black) flared jeans to achieve that easy bad-ass glamour.
Find : The Best Movie Costumes Forever
9 : HOW ABOUT A TURTLENECK?
Pair a turtleneck sweater with your flared jeans to achieve the chic look in the middle of the winter. Add on some basic sneakers to complete the look.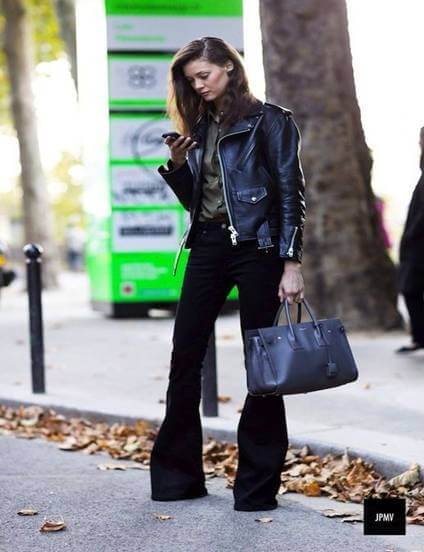 10 : A LAID-BACK LOOK
Wear a long blazer over a vintage rocker T-shirt or a pretty graphic tee, and platform sandals like Jessica Alba. It's a great look for the weekend.
Ditch the boring look and try something new with your flared jeans. After all, fashion comes back to try new ways on it. Try these tips with your flared jeans and complete your look for every occasion whether it is casual or professional.